I had a busy weekend of grand openings, fall fairs, birthdays and more. Enjoy these pics...
Friday Night...Official grand opening of ATown. My stuff looked great!
Saturday...My first fall fair after being home all summer with baby Gabe.
My new shutter door display for screen prints. I thought it looked pretty sharp. :)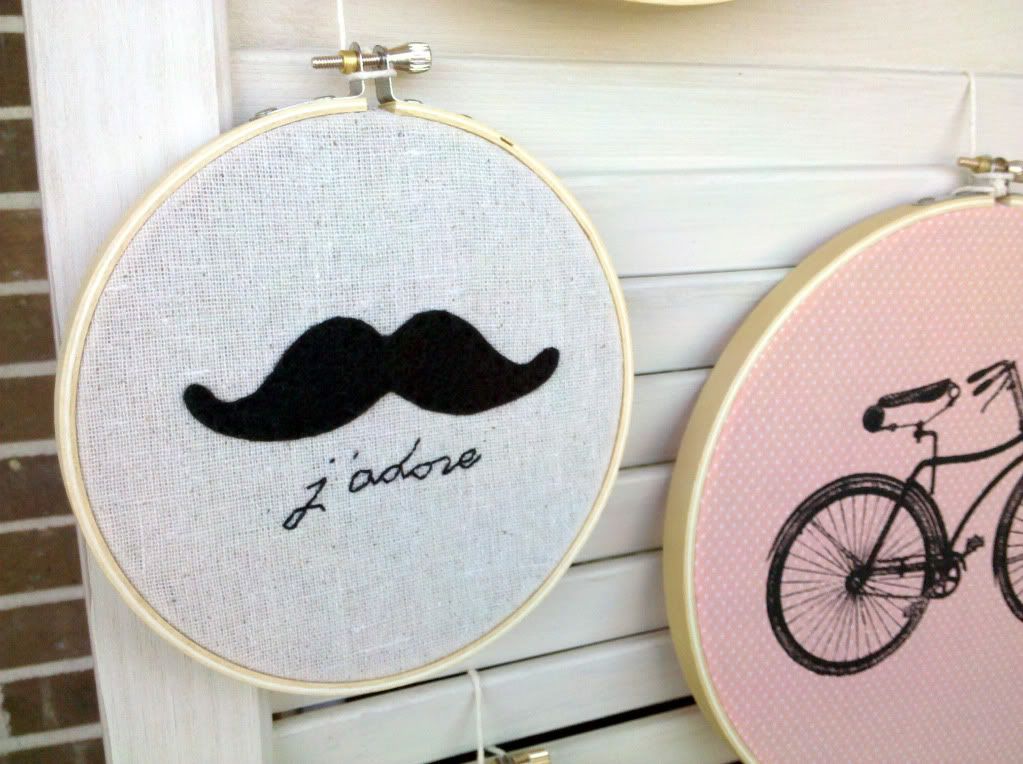 New mini French mustaches. These were a popular seller this weekend.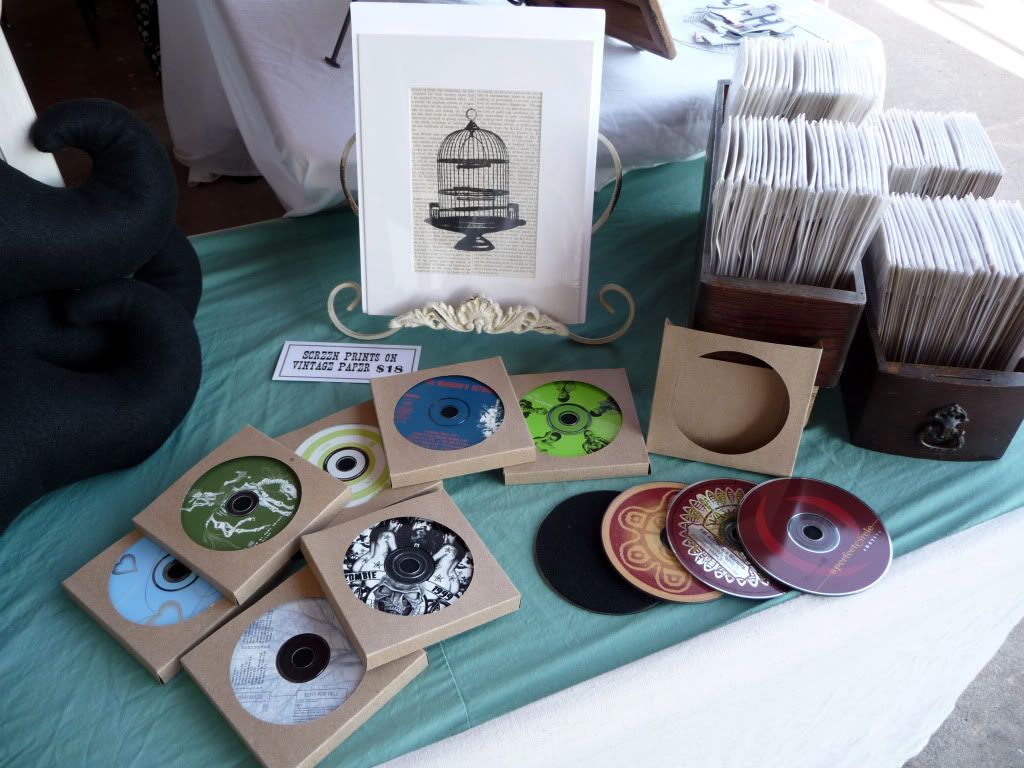 New CD coaster sets, also a popular item at the
Austin Flea
this weekend.
Sunday...I'm 30!! I spent my birthday selling with friends at the Cafe Medici downtown.
Fall Fair: Handmade & Vintage put on by
The Thinks
.
I finally got to use my other new shutter display and it was great!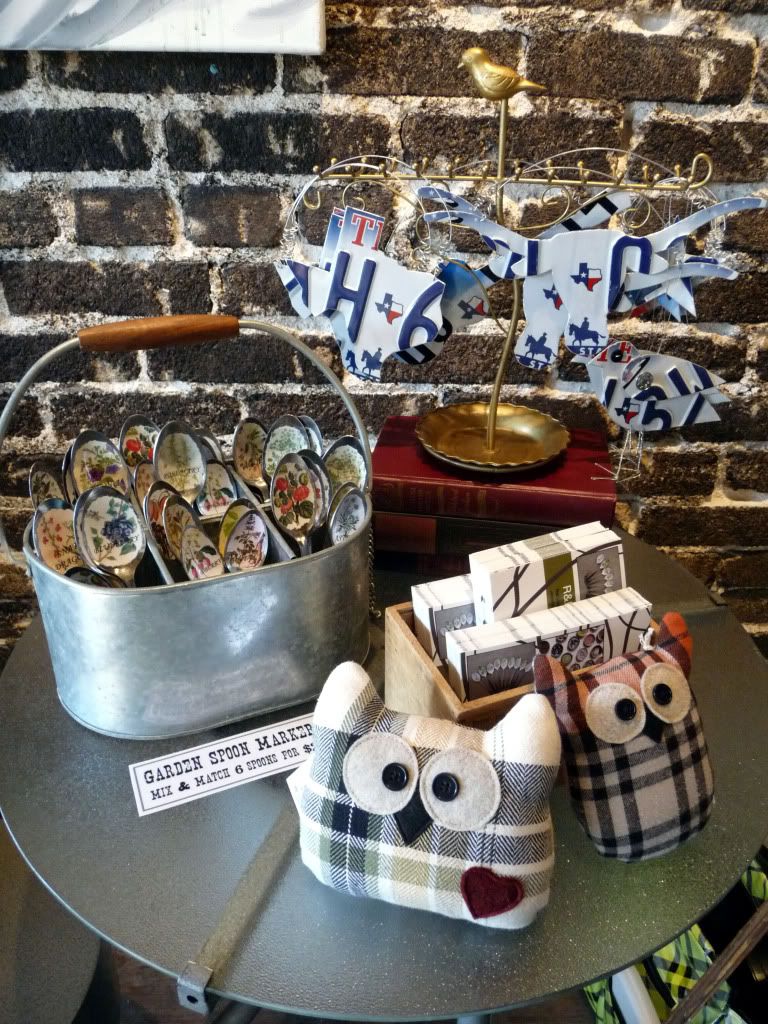 Spoons are back! I just inherited 500+ from my sister and her thrifty shopping so expect to see them at all my fall fairs.
Another new display I made out of pegboard, newspaper and a thrift store frame. A little stain on the frame to darken it up and it'll be perfect!